Our Dinner Menu
simply delicious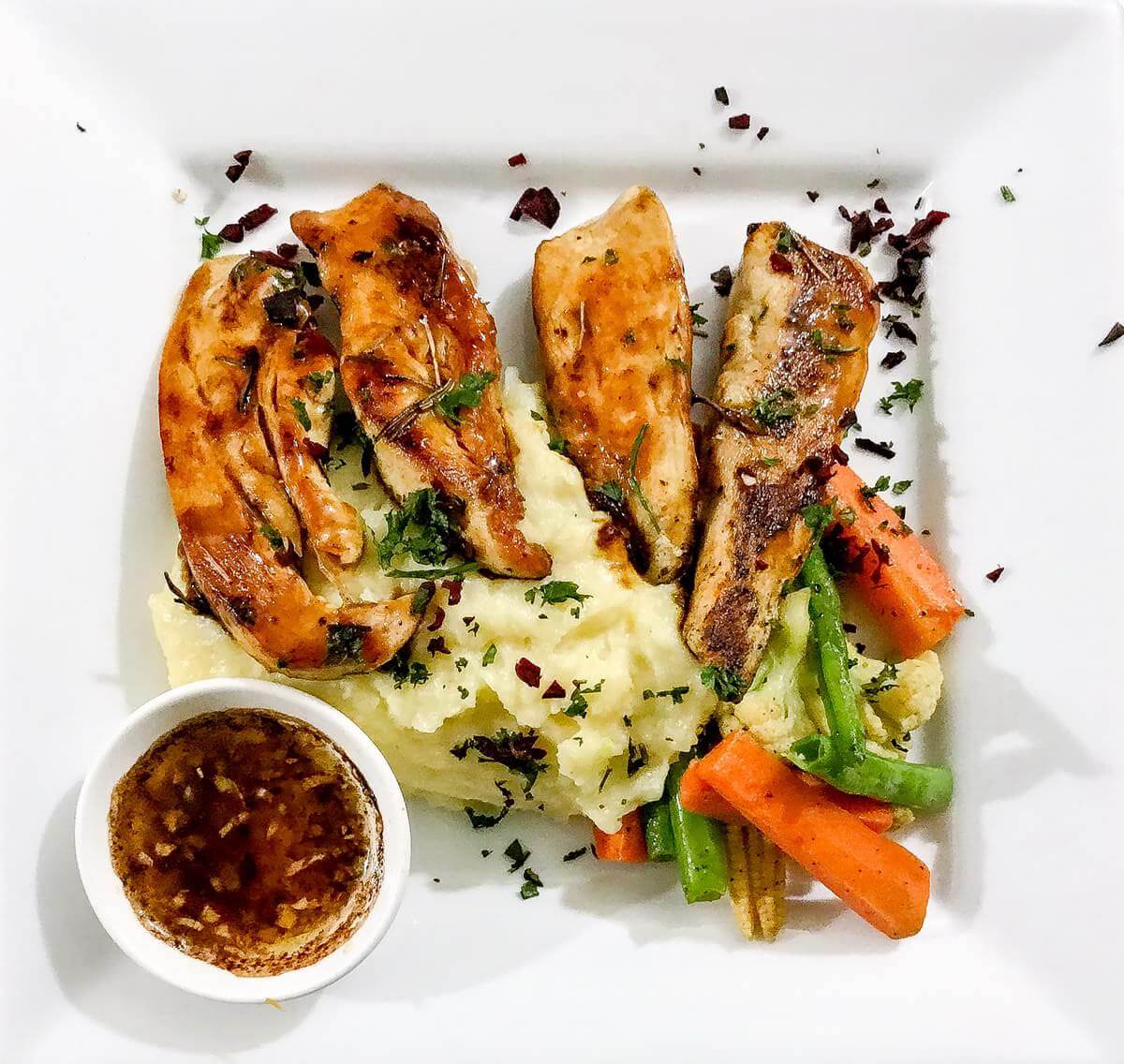 Yala Special Grilled Chicken
Grilled chicken served with seasonal vegetables & creamy mashed potatoes in lemon sauce
Char Grilled Pork Chop
Grilled pork chop served with seasonal grilled vegetables, potatoes & a wonderful red sauce
Tofu Chilli & Garlic
Locally made tofu doused with chilli & garlic served with rice & a seasonal salad
Nepali Appetizers
Papad Masala: Sun dried papadum prepared & presented in Nepali style with assorted condiments
Chicken Sadeko: A light savory salad with grilled chicken & mustard oil
Chicken Satay: Fresh chicken strips marinated in a peanut sauce
Vegetable Pakora: Fried mixed vegetables in a butter patty with a blend of Nepali spices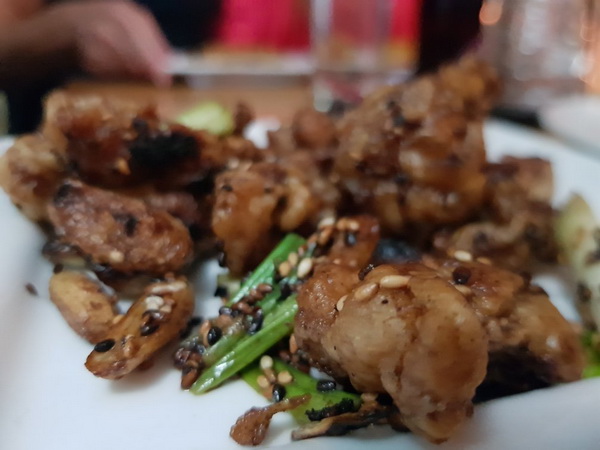 Nepali & International Cuisine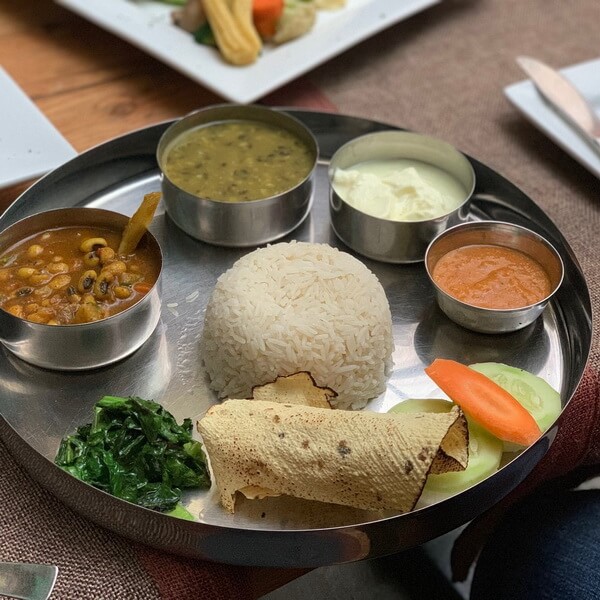 Dal Bhat
Fresh meat or vegetable curry, fresh seasonal vegetables, lentil soup, potato in Nepali Spices, achar & rice
Grilled chicken with mozzarella & spinach
Grilled chicken fillet stuffed with mozzarella & spinach. Served with mashed potato, fresh vegetables & a white wine sauce
Teriyaki Noodles
Pan fried noodles with locally made tofu, oriental mushrooms & a light teriyaki sauce
Seasonal fresh juice, Yala style pancake, eggs any style, hash brown potatoes, grilled tomato and a banana
Yala Steak
Beef steak cooked to your liking served with seasonal vegetables, lyonnaise potatoes & a wonderful peppercorn sauce from the Terai region of Nepal
Mongolian Barbecue
Boneless chicken or beef pan fried with soya sauce, ginger, garlic, onion & pepper served with rice
More meals to please you
Our extensive in house menu has many more choices for you to enjoy including momos, soups, curries, burgers & a range of vegetarian dishes. 
Our lunch & breakfast menus are also available to all our customers in the evening. For those who would like dessert or a coffee / tea after their meal do see our coffee, tea & dessert menu.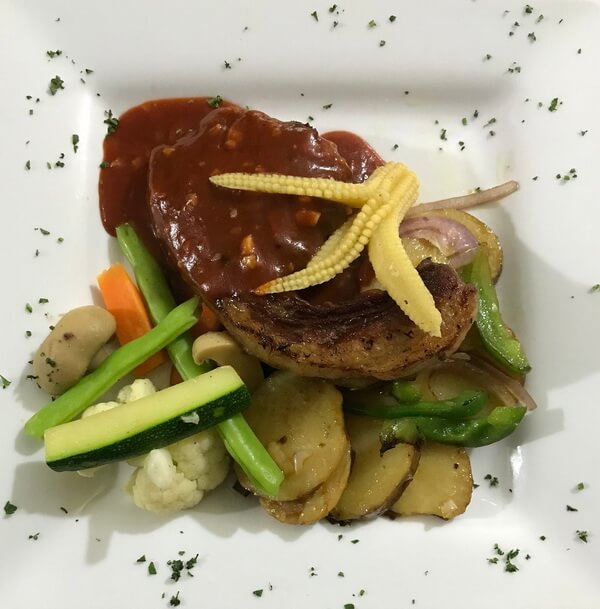 At Yala Cafe all our meals, including dinner, are freshly made in our kitchen. Each and every morning and afternoon our kitchen staff visit the local markets nearby our cafe where we select only the finest ingredients. 
We pride ourself on our fresh produce, helpful staff and making sure you enjoy your meal!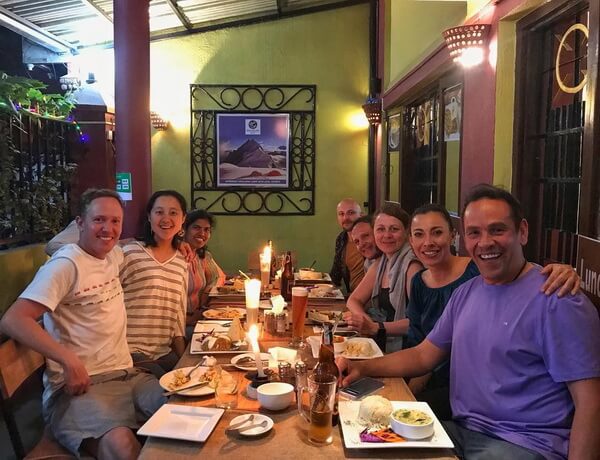 Delicious food
Great place to have your lunch / dinner. The staff are extremely attentive, very friendly, and the food is delicious.
Highly recommended!
Dolores
Best new restaurant in Kathmandu for you!
A cozy cafe that's high on atmosphere, low on price and great on taste. Yala Cafe might be the best new restaurant in Kathmandu for you!
David Ways – Author – Best dinner restaurants in Kathmandu
Amazing, Quiet Cafe in Thamel
Great restaurant (and BnB attached) run by a young group of local Nepalis. Amazing, fresh ingredients and a quiet getaway right down an alley from the busy streets of Thamel. Went twice during our stay for both breakfast and coffee. Highly recommended!
Stephen