Our Breakfast Menu
the best in kathmandu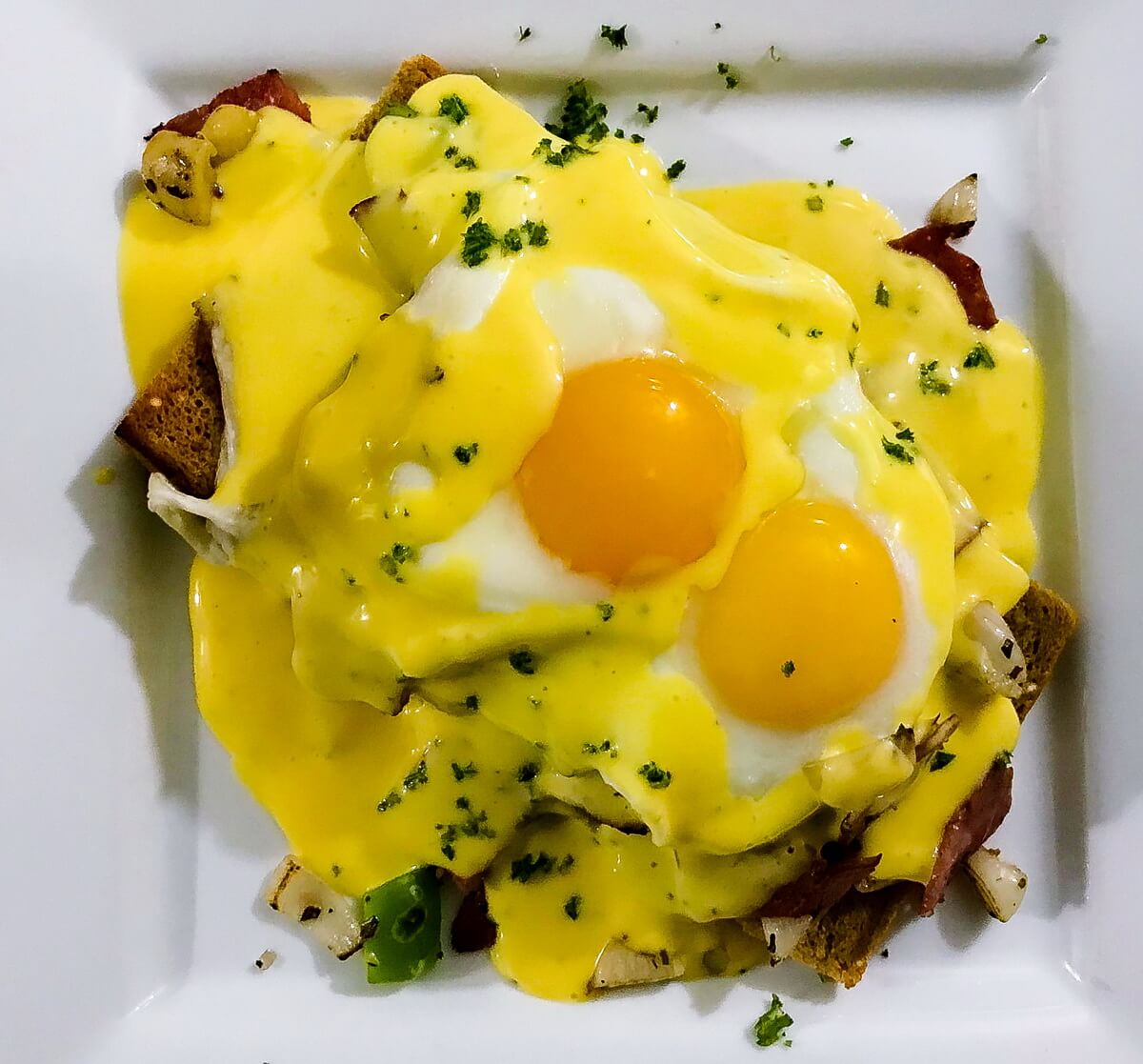 Famous Eggs Benedict:
Sautéed ham & vegetables along with poached eggs topped with hollandaise sauce
Full On Country Breakfast
Seasonal juice, crispy bacon, two eggs any style & grilled tomato. Toast with butter and jam
Nepali Simple Breakfast
Nepali style omelet accompanied with seasonal fruits. Toast with butter and jam
Freshly made
Fluffy pancakes made with all natural ingredients sourced locally. Each pancake dish is made to order just for you. Our chef blends the finest flour, milk, eggs  & melted butter before whisking them to pancake perfection
Our Pancakes come in many flavours
Honey pancakes with natural honey made in Nepal
Buckwheat pancakes for the extra health kickstart to your day
Special orders made for apple or banana pancakes just like when you are trekking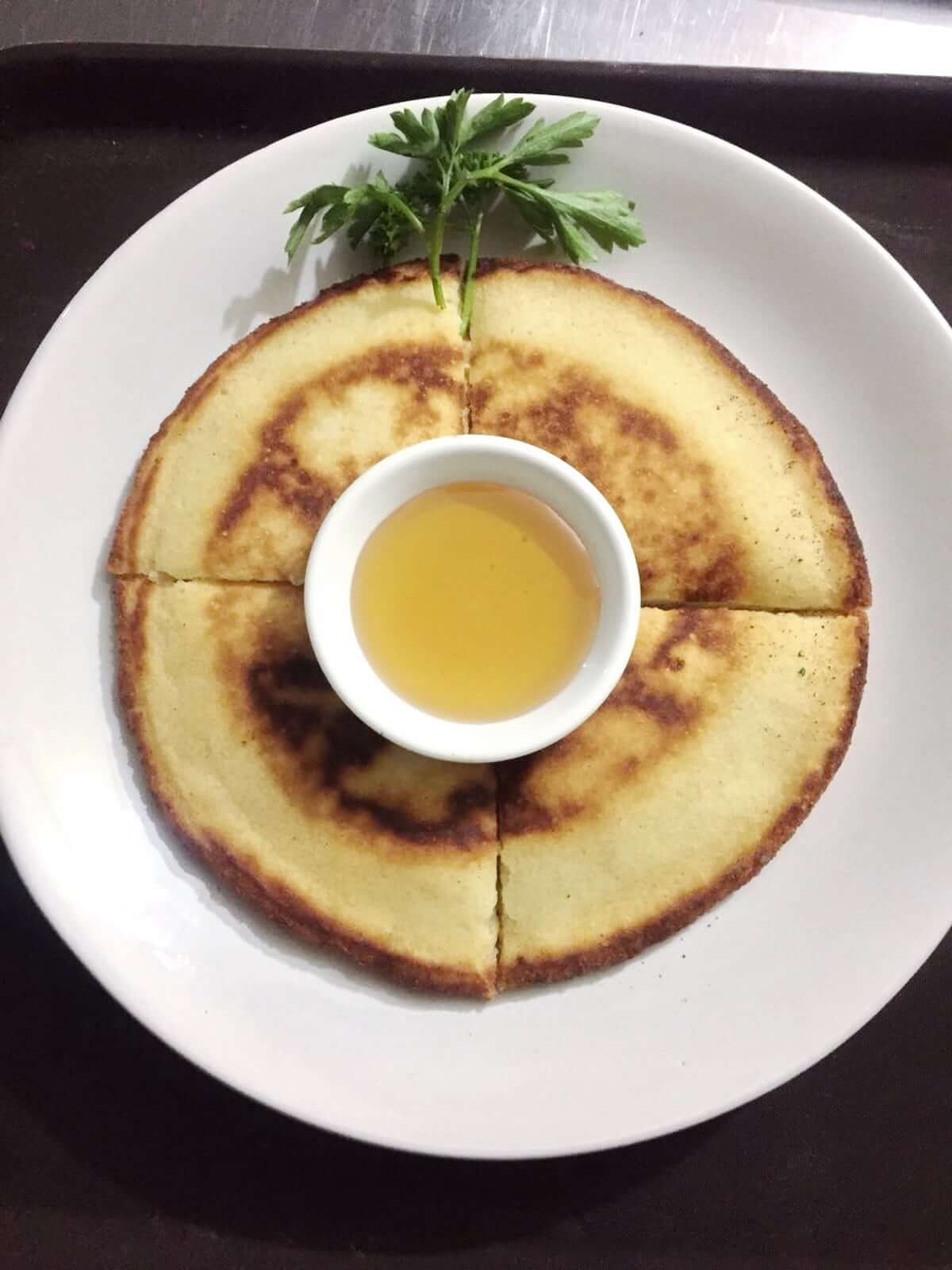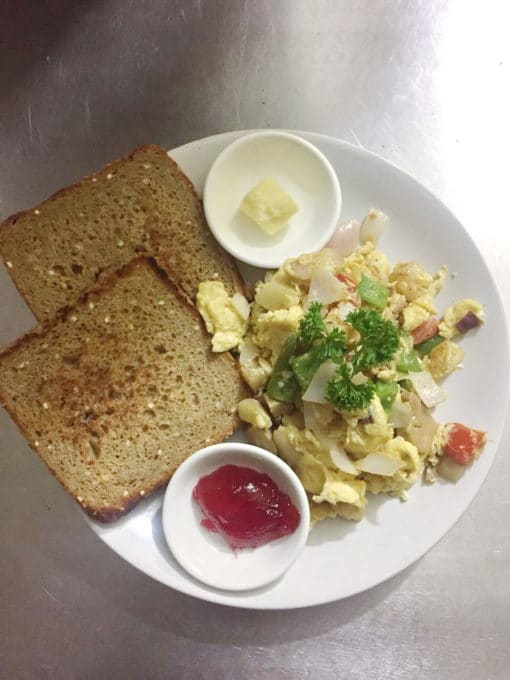 Sunny Morning Power
Scrambled eggs with sautéed onions, potatoes and mushrooms. Toast served with butter and jam
White Jumbo Omelet
A two egg-white omelet accompanied with hash brown potatoes. Toast served with butter and jam
Yala Special Breakfast
Seasonal fresh juice, Yala style pancake, eggs any style, hash brown potatoes, grilled tomato and a banana
Fresh Fruit Salad
A wonderful selection of seasonal fruits (apple, banana, oranges, mango, grapes, pomegranate) blended with freshly made curd (Nepali yogurt)
Muesli Curd
A Nepali made muesli from a blend of oats, raisins and nuts with a delicious serving of freshly made Nepali curd (yogurt)
Chapati, toast or a mix!
Not so hungry? We also have a range of Nepali chapati (homemade flatbread) or toast with a choice of butter, jam or honey
Very hungry? We can offer you a mix of any of our in-house menu options! Eggs benedict with pancakes and a double espresso? You got it!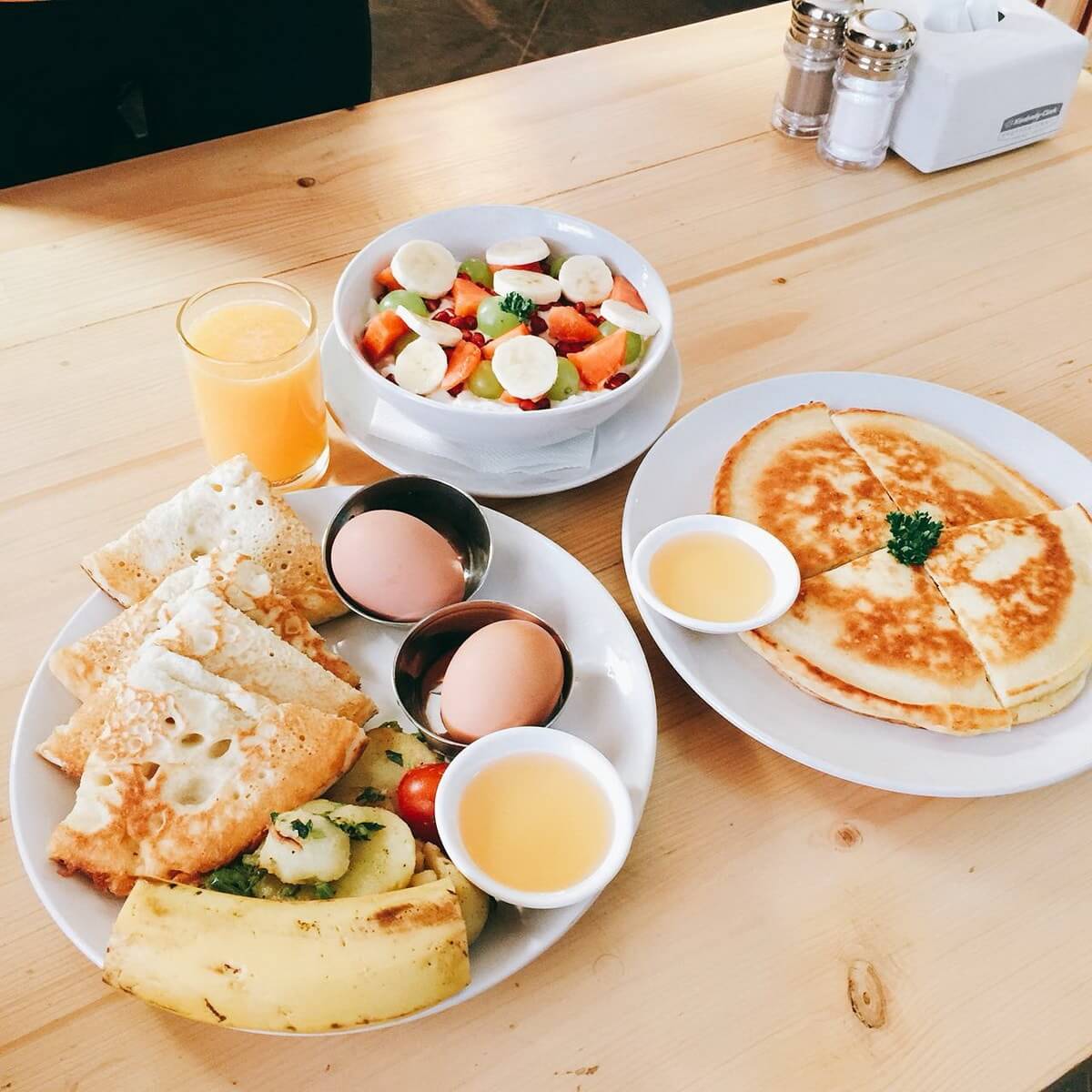 At Yala Cafe all our meals, including breakfasts, are freshly made in our kitchen. Each and every morning and afternoon our kitchen staff visit the local markets nearby our cafe where we select only the finest ingredients. 
We pride ourself on our fresh produce, helpful staff and making sure you enjoy your meal!
Do enjoy our coffee and tea menu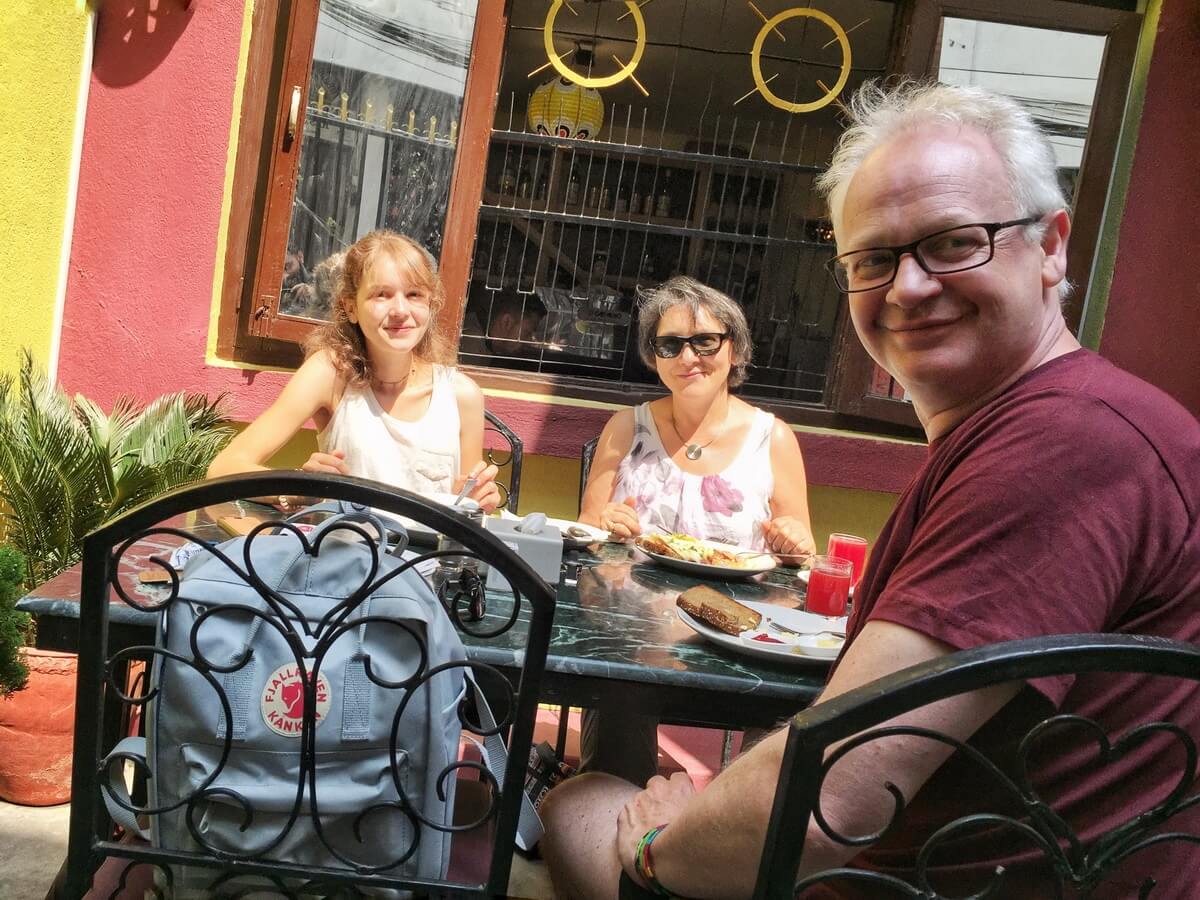 Food is great! Tea is great!
Its our second day in Nepal!
We are so happy to have Arjun and Deepa to help us order food and everything!
They are just super nice and give good trip tips and recommendations to us!
Food is great! Tea is great!
Claudia
A welcome addition to the restaurant scene in Kathmandu
A new and upcoming cafe that's proving to be a very welcome addition to the restaurant scene in Kathmandu
David Ways – Author – Nepal Guidebook
Great breakfast spot
This is a great breakfast spot tucked down a Thamel side street. Great value for money. Delicious food and absolutely wonderful coffee. The staff are so friendly and attentive. I went a few times and got different meals and all were fantastic!
Fiona